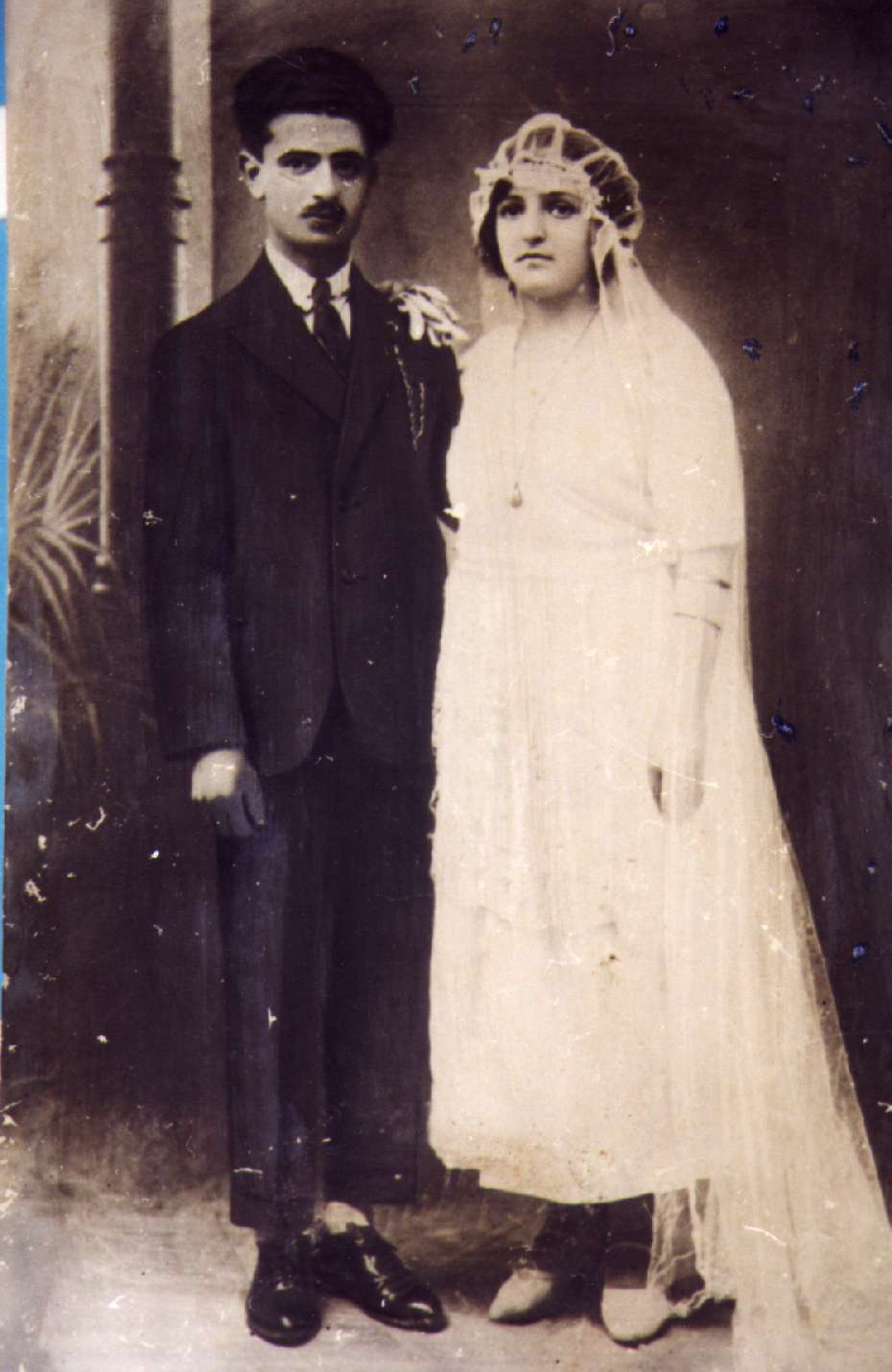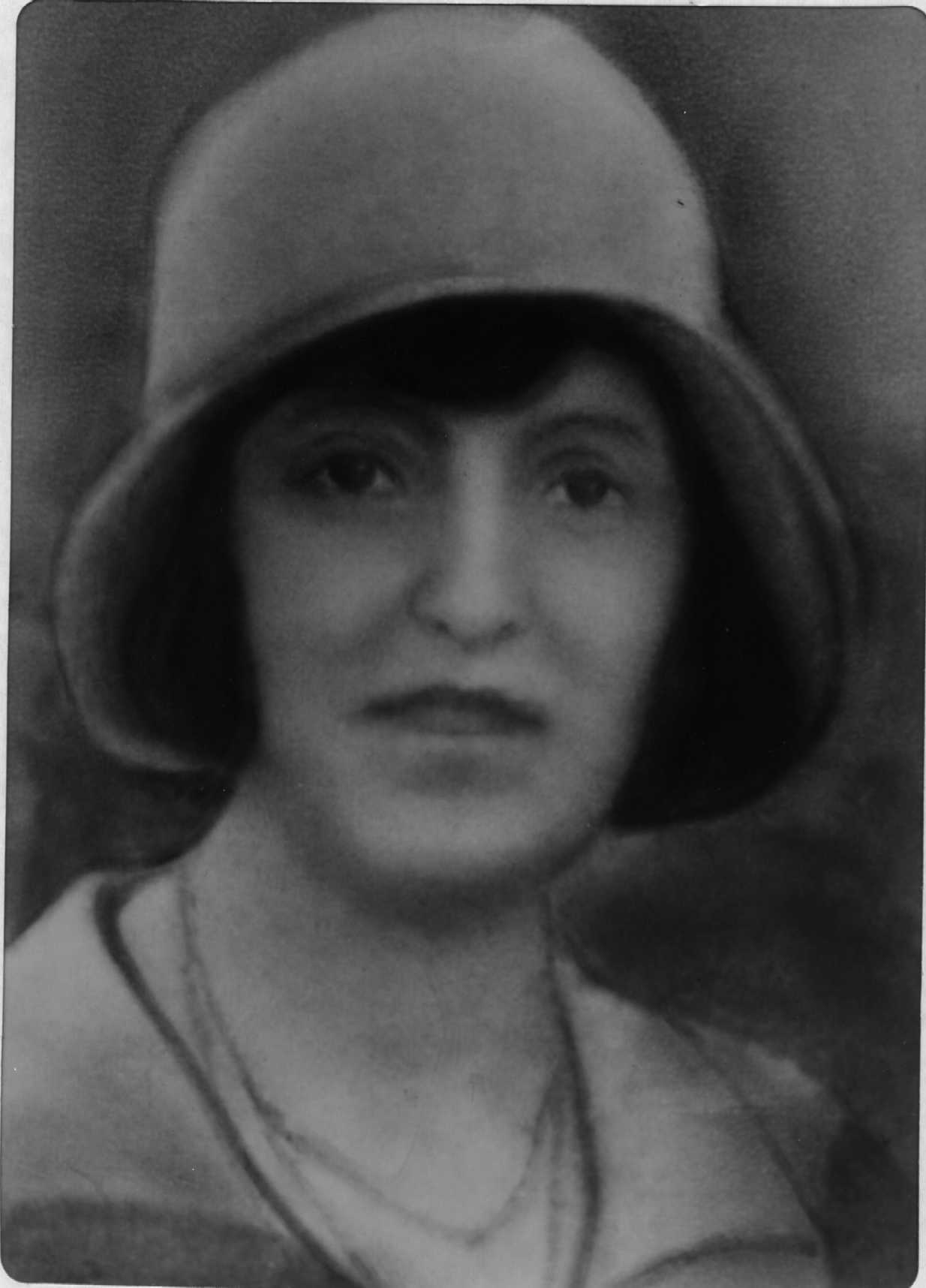 Rabbi Mimoun BERDUGO married Perla SEBBAG (1911-1938). (There was no photo taken of the actual marriage, but the photo here was taken a few months later in their wedding clothes. In the photo, Perla is already expecting her first child Sol.)
Rabbi Mimoun began his career as a printer early in life, and continued to work while continuing his rabbinical studies in Meknes, Morrocco. He stopped printing and opened a wholesale store. By working together with his wife's uncle Machlouf ELGRABLI he was able to continue his studies of the Torah. When he built his house in the New Mellah, he found it natural to build a synagogue alongside it where his father Rabbi Abraham BERDUGO led the congregation.
In 1968, he left Morocco for a grand tour of France, and then joined his daughters Rebeccaand Suzannewho had already made aliyah to Israel. He settled with his family in Kiriat Yam near Haifa. He continued his business in partnership with his son Ben Sion. Patriarch of the family, respected by all for his wisdom. He passed away in 1983 leaving a great void behind him.
Mimoun and Perla had five daughters: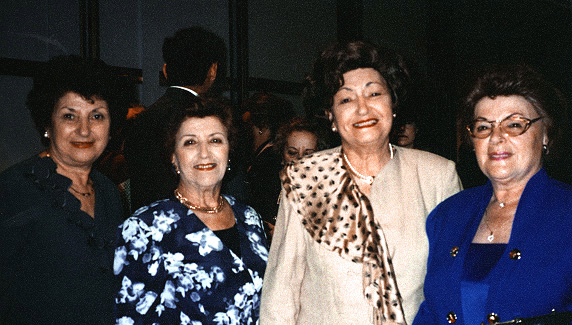 Laurette COHEN-SCALI, Sol SABBAH, Rebecca BERDUGO, Rachel ABENSUR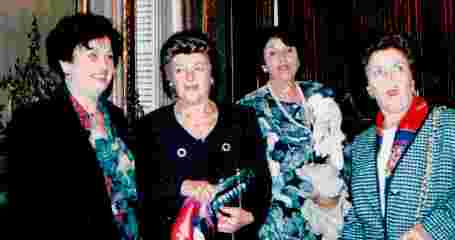 Suzanne AZOGUI, Rachel ABENSUR, Laurette COHEN-SCALI, Sol SABBAH
Sol BERDUGO (b. 31 January 1925 Meknes, d. 5 August 2004 Lyon) married Paul SABBAH (b. 26 March 1925, Mogador, Essaouira-Morocco)

Gilbert SABBAH, Key Account Finance/Israel Manager, GE Plastics. Gilbert married Helene COHEN, (b. Oran, Algeria) They live in Villeurbannes, France.

Yaniv SABBAH (b. 18 June 1978) graduated E.N.S.E.E.I.H.T. in Toulouse, France (June 2001). Now works at European Space Agency. Yaniv married Sacha Rachel GOLDSTEIN daughter of Glenn GOLDSTEIN and Susan GOODMAN. Daughter: Dalia SABBAH.
Ouriel SABBAH (b. 18 September 1980) m. (23 Dec. 2007 Nice, France) Audrey ZERBIB Daughter: Liron SABBAH (b. 22 June 2009 Nice, France)

Perla SABBAH (b. 14 July 1951) married Bernard COHEN-HADRIA (b. 1 March 1948), president of Business Communication HighTech [Contact Michel_COHEN at amat.com or http://www.ifrance.fr/cohenhadria/histoire/originecohenhadria.htm for COHEN-HADRIA geneology.]

Anaëlle, married, one son.
Igal Salomon COHEN-HADRIA (b. 13 May 1983) married Anne-Claire BENZAQUIN. Daughter: Lielle COHEN-HADRIA (b. 18 January 2015).
Matthias Paul Mimoun COHEN-HADRIA (b. 1 May 1988)

Sylvia SABBAH married (5 September 1993, Marseilles, France) Maurice BEN SOUSSAN
Andrée SABBAH married Francis KESSOUS, lives in St. Genis Laval near Lyon.

Guillaume KESSOUS (b. 21 September 1990)
Meryl KESSOUS (b. 29 January 1993)

Eva SABBAH, doctor, married Jean-Paul BENAYOUN

Lisa BENAYOUN (b. 9 October 1990) married (25 Aug. 2013 Lyon, France) Anthony RAMET
David BENAYOUN (b. 28 August 1993)



Rebecca BERDUGO married to her uncle Raphael BERDUGO

Rachel BERDUGO married Albert ABENSUR, Creteil, France

son ABENSUR
Salomon ABENSUR (d.)
Peguy ABENSUR married Serge SIKSIK.

Gregory SIKSIK
Liora SIKSIK
Alexandre SIKSIK
Eleonor SIKSIK b. 1999

Yannick ABENSUR, gastroenterologist, married Dominique HAYAT. They live in Paris.
Daniel ABENSUR.

Adéle ABENSUR adele.abensur@hotmail.com



Suzanne Mazal Tov BERDUGO (b. 1933) (named after her grandmother Mazel Tov BENSIMON) married Samuel AZOGUI (Jeweler), moved from Meknes to Kiryat Bialik (Israel)

Gad AZOGUI (b. 1955), gynocologist. Gad married Maïté (Marie Thérèse) (Myriam) AZOGUI, psychiatrist.

Jonathan AZOGUI (b. September 1982)
Mickael AZOGUI (b. September 1985)
Avital AZOGUI (b. 1988)
Batia AZOGUI

Pauline AZOGUI (b. 1959) high school biology teacher married Ovadia KADISCHEVITZ, telecommunications and computer science engineer. They live in Tsoran, Israel.

Yael KADISCHEVITZ (b. July 1983)
David KADISCHEVITZ (b. September 1984)
Ephrat KADISCHEVITZ (b. 1989)
Michal KADISCHEVITZ (b. July 1991)

Edna AZOGUI (b. 1964) (high school biology teacher) married Yoav ZOHAR (fighter pilot Israeli Air Force)

Elad ZOHAR (b. 25 Oct. 1988)
Lior ZOHAR (b. 6 Dec. 1989)
Shaked ZOHAR (b. 28 Sep. 1994)
Matan ZOHAR (b. 21 Apr. 1999)
Neta ZOHAR (b. 7 July 2003)

Sigal AZOGUI food technologist

Ori AZOGUI (b. Dec. 2005)



Laurette BERDUGO. Laurette paints in her spare time.
Perla died at the age of 27 years old.

Mimoun BERDUGO remarried Alice BENAIM, daughter of Great Rabbi Yossef BENAIM of Fez
Abraham BERDUGO, died as a baby
Mimoun BERDUGO divorced and remarried Zohara COHEN. They had five more children, and moved to Haifa.
---
---
Sign or view my Guestbook


Daniel E. LOEB, eMail: publisher@pjvoice.com