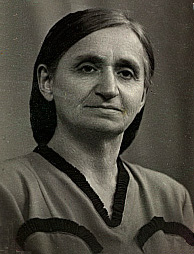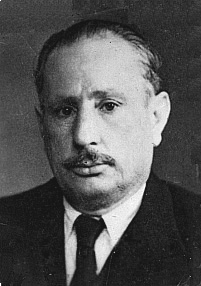 Moïse COHEN-SCALI (b. 1886) married Freha BOTBOL (b. March 1891, buried Cimetiere Israelite de Portet-Garonne)
Freha acquired French nationality from her father as decided by the tribunal de première instance de Rabat, decision 7776, 20 March 1929.
They lived in Fez, Morocco. Moïse owned a small grocery store in the village of Tissa, one-half hour by horseback from Fez. The store (half the size of a kitchen) sold all sorts of things, and also contained a radio, since Moïse was the receveur des postes of Tissa. He would return to his family in Fez on the weekend.
Moïse and Freha had six children:
Esther COHEN-SCALI married Joseph (Jo) SABBAH. They owned a hotel in Paris.

Pierre SABBAH (engineer) married Marie Hélène

son, married with four children.
Catherine SABBAH married ??
Georges SABBAH (surgeon) married Madeleine

Stéphane SABBAH married Muriel FISTEL

Cedric SABBAH (b. 1993)
Flore SABBAH (b. 1996)
Aude SABBAH (b. 2002)

Diane SABBAH (pharmacist) married Jean-Lou PARIENTE.

Eli PARIENTE
Emma PARIENTE
Chloé PARIENTE, b. 1999
Gabriella PARIENTE

Michele SABBAH (pharmacist) married Claude KATAN. Divorced.
Claude SABBAH (oral and maxillo-facial surgeon, Paris) married Jacqueline (Dentist).

Judith SABBAH married (31 March 1996) Patrick SCIAMMA. They both work in finance and have three children.
Charlotte SABBAH works for Ubi Soft (a video game company). Married recently (2003?).
Michaël SABBAH studied economics and statistics at E.N.S.A.E.

Jacqueline SABBAH (pharmacist) married Claude WAINSTAIN, (doctor). Author of Les Juifs dans les Timbres, Les Juif dans les timbres: Houdini le magicien in L'Arche, and Judeopostale (Oct. 2007, Paris, Biro editor) Claude is the son of Marcel WAINSTAIN

Jérémie WAINSTAIN, graduate of Ecole Polytechnique, worked for my Université Mathématique d'Eté.

Raphaël WAINSTAIN (b. July 2001)
Tom WAINSTAIN
Maïa WAINSTAIN (b. 6 Feb. 2010)

Benjamin WAINSTAINE (b. 28 June 1976 Drancy, France). Graduate of Ecole Polytechnique. Lives in Paris.



Rachel COHEN-SCALI (accountant) (b. 12 August 1910, d. 21 November 1994) married Armand COHEN. Armand died and Rachel remarried Henri ASSOR. They divorced and Rachel remarried Joseph SEK-SEK. [Photo. From right: Albert COHEN, his wife Rachel, his sister Rachel]

Albert COHEN (b. 12 December 1912, d. June 1987) married Rachel COHEN (d. 1997, buried Cimetiere Israelite de Portet-Garonne)

John COHEN (b. 10 July 1943, violinist, Paris) married Chantal.

Cyril COHEN
Jerome COHEN
Beatrice COHEN

Patrick COHEN (b. 15 December 1946) stomatologist, married Anne. Divorced.

Marion COHEN
Julie COHEN art student at Ecole Boule. Is working with Claude WEINSTEIN on an art book dedicated to Jewish stamp collecting.
Sophie COHEN

Corinne COHEN (b. 4 January 1951) eye doctor, Toulouse, married Dr. Christian BLANC, doctor, socialist mayor of Cugnaux, France (d. 1991).

Marie BLANC, b. 5 August 1980 Toulouse
Marc BLANC, b. 13 December 1982 Toulouse



Roby COHEN (b. 14 March 1914) (pharmacist) named after Robida COHEN. She was the first woman in Morocco to get a high school diploma. Roby married (27 May 1939) Gaston BERUARD (b. 24 April 1910, d. 14 August 1989). C.E.O. Pharmaceutical Industrial. She lives near Lyon. Three children.

Jean BERUARD (b. 21 June 1940)
Michel BERUARD (b. 20 February 1942) internal medicine, married Chantal.

Cecile BERUARD (b. 29 November 1966) married Philipe MATTIAS.

Hugo MATTIAS (b. 28 November 1995)
Simon MATTIAS (b. 29 March 2000)

Sebastien BERUARD, commercial engineer (b. 2 November 1970) married Claire DIDOU. Children: Tristan DIDOU and Lou DIDOU.
Julien BERUARD (b. 25 March 1973) assistant director of a hotel in Lyon.

Françoise BERUARD, psychologist, Carpantras, France



Charles Samuel (COHEN-)SCALI (b. 1920, d. May 1998 Nice, buried Cimetiere Israelite de Portet-Garonne). Taught French and Latin. Married Simy (Simha) Guetta LAHMY. Divorced.

Sylvia SCALI (b. 30 Mar. 1942 Fes, Morrocco) married Claude GAY They run the Matulu bookstore in Toulouse, France.

Nathalie GAY (b. 19 June 1967) married Mickaël BLUM. Live in Jerusalem.

Benjamin BLUM (b. 3 Mar. 1992 Paris, France)
Guila BLUM (b. 18 Apr. 1995 Jerusalem, Israel)

Delphine GAY (b. 15 June 1975 Ivory Coast)

Andre (Dede) SCALI (engineer) married Rebecca TOLEDANO (pharmacist). They live in Villejuif near Paris.

Yoann SCALI (to be married October 2001)
Ari SCALI
Maguy SCALI



Joseph Armand COHEN-SCALI (b. 11 September 1927 Fez, d. 24 February 2014 Saint-Jean, Haute-Garonne, Midi-Pyrénées, France, buried Cimitiere Israelite de Portet-sur-Garonne) (dentist) married (8 July 1962, Fez, Morrocco) Laurette BERDUGO (25 July). Laurette acquired french nationality by marriage. They immigrated to France shortly after their marriage where they lived first in Versailles before settling in Toulouse. Laurette paints in her spare time.


Danièle COHEN-SCALI, Chief Operating Officer of Simoco, Chief Financial Officer of Hospital Saint Joseph in Paris. Danielle married (10 June 1994, Paris 8th quarter) and divorced Fabrice BOUSSEL (b. 12 July 1966 Antony, France) (financial audit). They live near Paris.

Yoann Ilan BOUSSEL (b. 10 October 1996, Toulouse)
Miléna Dina BOUSSEL (b. 8 July 1999 Boug La Reine, near Paris)
---
Sign or view my Guestbook


Daniel E. LOEB, eMail: publisher@pjvoice.com