Born August 1882 after the death of his father (same name) earlier that year. Married Mazel Tov SERERO. Mazel Tov's uncle was the Rabbi Haroun BOTBOL from another branch of the family. Machlouf was a leader of the jewish community of Fez, and was elected council member in 1920.

Machlouf did his military service in the French army. With his French nationality, Machlouf obtained the statutus of French settler in Morocco, and received a farmstead from the French government. He worked on this land for the rest of his life.

Machlouf and Mazel Tov had three children.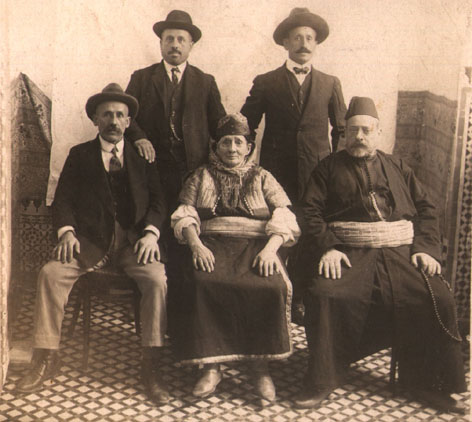 BOTBOL siblings:
In front Haim BOTBOL (left), Meriem BOTBOL (center), and Joseph BOTBOL (right in oriental clothes).
2nd row: Abraham BOTBOL (left), Machlouf BOTBOL (with bowtie)